School-based career exploration takes many forms – and it's all designed to help students learn more about themselves and the real world outside of a classroom.
ConneCTEd brings it all together so that students spend some time online taking self assessments and creating resumes…and also visiting job sites, training facilities, and colleges; shadowing working professionals; playing the game of life at in school activities; taking field trips; and preparing for job interviews.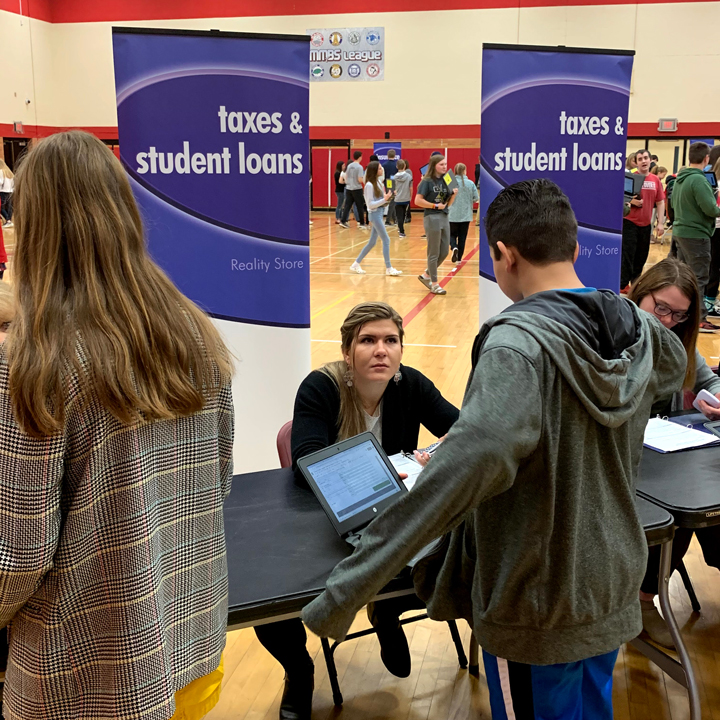 Reality Store
For all 8th and 10th graders
Students attend a "station" style game of real life in their own gymnasium. They pick a career, receive a salary, then navigate through a month of paying bills and reacting to events in their adult life. Reality Store teaches students about choices and consequences. It connects career interests with educational requirements and economic realities of the future.
Fast Facts  
Reality Stores:
9 annually
Students served:
1,700 8th and 10th graders
Community volunteers:
90-100 annually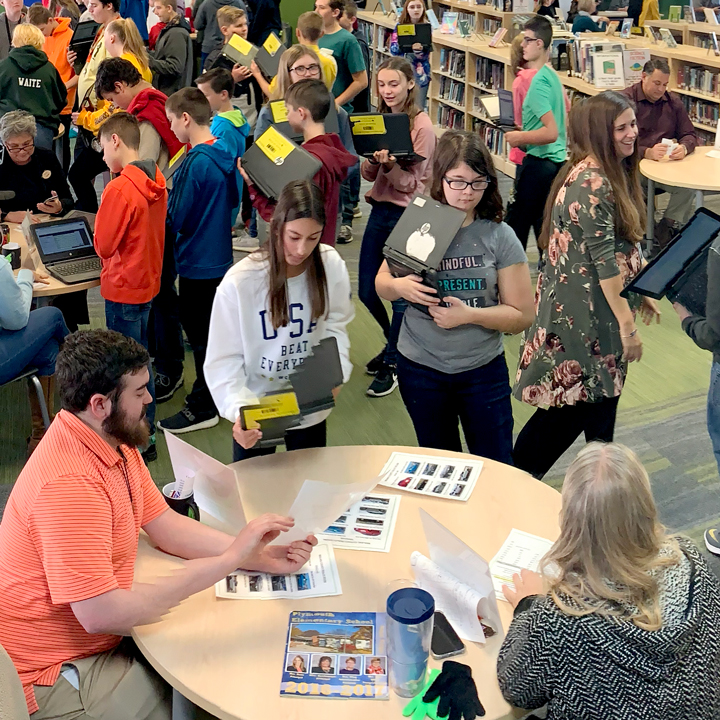 Career Pathway Adventures
A series of events for middle school students, primarily 8th grade
These in-person or virtual events feature working professionals in each of the 6 Michigan Career Pathways.
Agriscience
Human Resources
Business
Arts and Communication
Engineering Manufacturing and Industrial Technology
Healthcare
Fast Facts
Students served:
900 8th graders annually
Business partners:
6 per event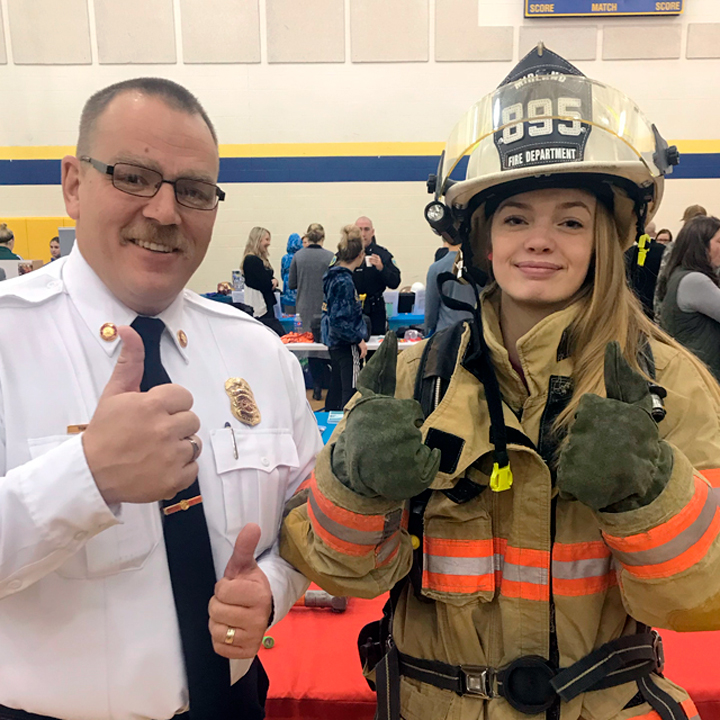 Career Search
Required for 10th graders – open to all grades in high school
A traveling career fair at each high school where students explore careers with local employers and connect with post-secondary institutions to understand career preparation. Career Search also highlights Midland County's CTE programs that allow students to get a head start on their career while still in high school.
Fast Facts
Events:
4 annually
Students served:
1,000 10th graders
Business partners:
40 per event
Post-secondary partners:
14 per event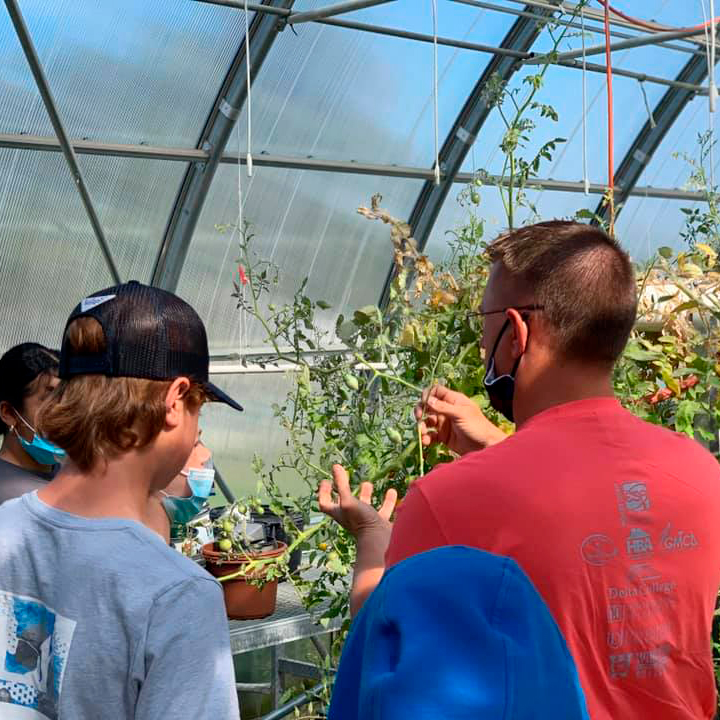 Job Shadowing
Available to all students
Job shadowing is an opportunity to learn about specific careers of interest by shadowing someone working in the career. Students get a chance to:
Spend time with an industry professional in a career field they are interested in exploring
Clarify if this is a career path they want to look into more
Learn education requirements and what employees enjoy about their job
Get feedback on career and educational goals and plans
Talk openly about interests, skills, aspirations and potential concerns
Make connections and build a network to help secure future jobs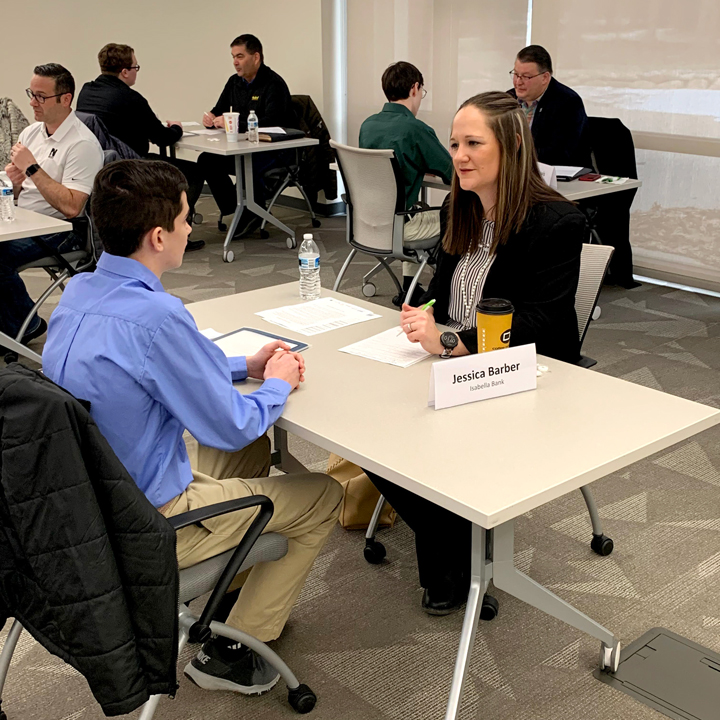 Ready, Set, Interview
Designed for 11th and 12th graders
Conducted in partnership with Davenport University, this mock interview event focuses on students in Midland County CTE programs. It includes breakout sessions where practicing HR professionals give students inside tips on interviewing, landing and keeping their first job. Prior to the events each student prepares a resume, portfolio and works on interview skills.
Fast Facts
Students served:
500 annually
Community volunteers:
100 annually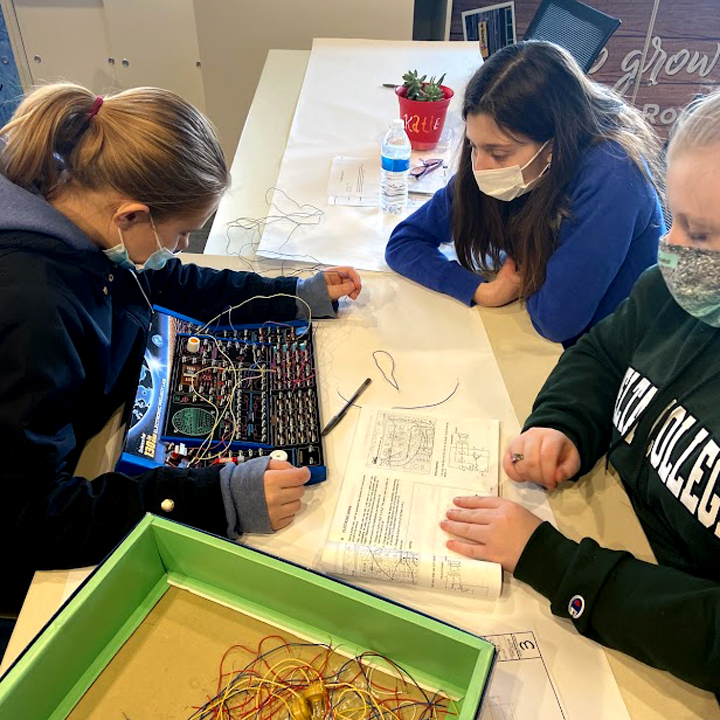 CTE Showcase
Offered to 10th and 11th graders
Students may sign up and visit a CTE program of interest, meet the teacher and current students in the program, see the classroom and equipment, and participate in a hands-on activity.
Fast Facts
Students served:
150 annually
Programs visited:
15 programs